Resin Bond Diamond(SCMD-SSD)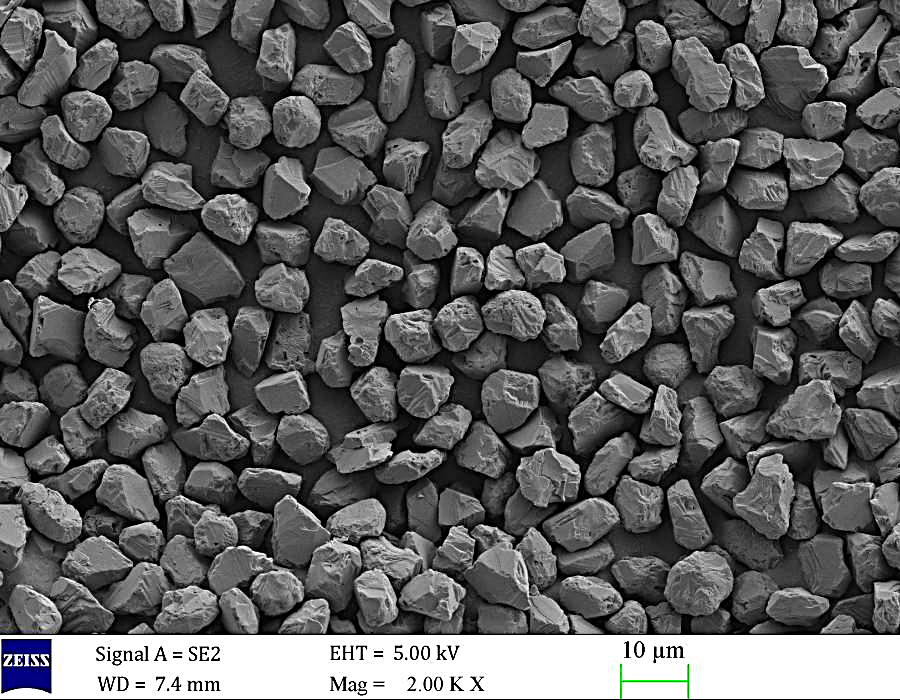 Resin bond diamond powder is produced by HPHT resin bond diamond synthesis technology, and it is composed of micro-crystals with mosaic structure.
It is dark green, gray or black color, blocky shape, irregular shapes and rough surface, friability, poly-crystalline structure, it has self-sharpening characteristic of poly-crystalline diamond during applications, and has higher stock-removing efficiency, longer service life of work piece, and higher surface finish.
Application:Resin bond diamond powder is used in lapping and polishing of silicon wafer, ceramics, Tungsten carbide, hard alloy, glass, and crystals which high surface finish is required.
Features:
√ Tight, customized particle size distribution
√ Very high purity (below 100PPM)
√ Blocky and rough particle surface
√ Stringent oversize control
√ Low scratch count
√ Self-sharpening with high material removal rate
Available size:

SCMD-SSD(μm)

0-0.5

0.5-1

1-2

1-3

2-3

2-4

4-6

4-8

5-10

6-12

8-12

8-16

10-15

10-20

12-22

15-25

20-30

22-36

20-40

30-40

35-45

40-50

45-50

50-60
SCMD-SSD(mesh)

50/60

60/70

70/80

80/100

100/120

120/140

140/170

170/200

200/230

230/270

270/325

325/400

400/500

500/600

600/700

700/800

800/1000