Crushed/Mill diamond mesh(Reshaped Diamond Mesh SCDZ, Premium Diamond Mesh SCDA, Standard Diamond Mesh SCDB, Economic Diamond Mesh RVD)
Using high-quality diamond as raw material, under the action of high-pressure air flow in cavity of jet mill, the diamond raw material is milled by repeated colliding, rubbing and cutting. The broken crystal can be reshaped into regular, spherical like and multiple edges particle shape as needed. Finished products are detected professionally and warehousing after the advanced technology of purification, washing, grading and drying. The surface cleanliness and impurity content of the product are higher than international standard.
Application: it is suitable for metal bonded, ceramic bonded abrasives and electroplated products, and processing non-metallic products such as cemented carbide, glass, ceramics, stone, etc. As a good versatility product, it can be used in many applications that require less strict tolerance.
Reshaped Diamond Mesh SCDZ
Features:
√ Spherical like particles shape with high aspect ratio
√ Very tight particle size distribution
√ very high consistent of particle shape
√ Very high surface cleanness,ICP reach to below 20PPM
Premium Diamond Mesh SCDA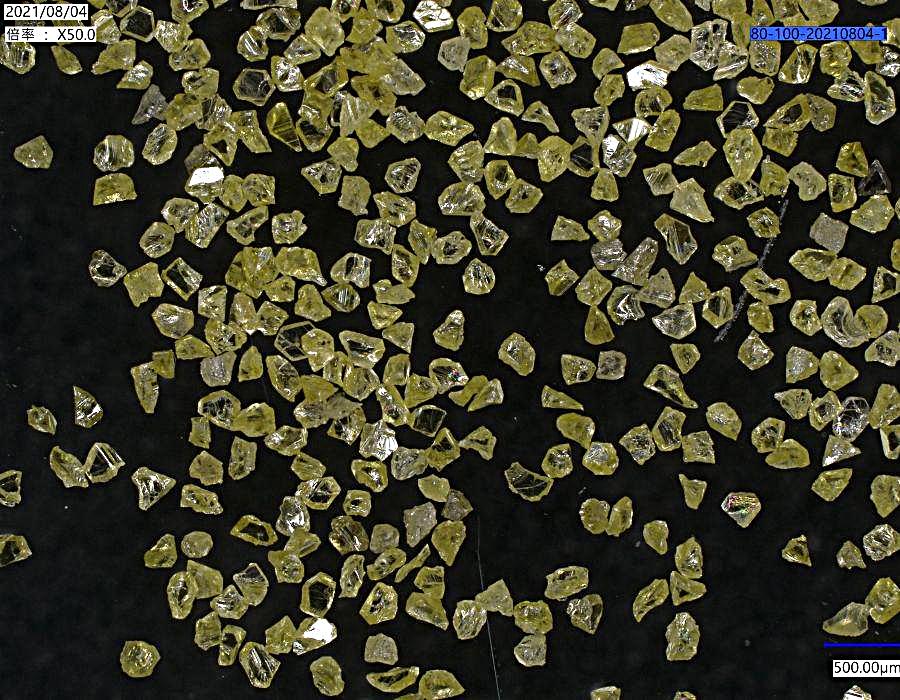 Features:
√ Very tight particle size distribution
√ Extremely regular and blocky shape
√ Very high consistent of particle shape
√ Very high surface cleanness
Standard Diamond Mesh SCDB
Features:
√ Tight particle size distribution
√ Irregular and blocky shape
√ High consistent of particle shape
√ High surface cleanness
Economic Diamond Mesh RVD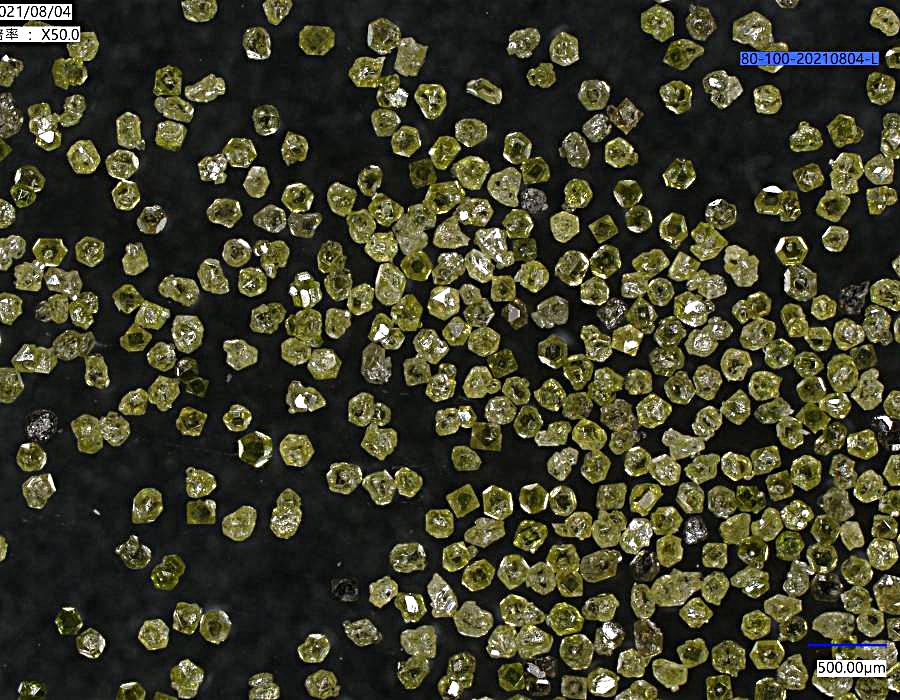 Features:
√ Standard particle size distribution
√ Irregular crystal shape
√ More friable than metal bond diamond
√ High brittleness and high grinding efficiency
Available size

:
| SIZE | SCDZ | SCDA | SCDB | RVD |
| --- | --- | --- | --- | --- |
| 50/60 | ✓ | ✓ | ✓ | ✓ |
| 60/70 | ✓ | ✓ | ✓ | ✓ |
| 70/80 | ✓ | ✓ | ✓ | ✓ |
| 80/100 | ✓ | ✓ | ✓ | ✓ |
| 100/120 | ✓ | ✓ | ✓ | ✓ |
| 120/140 | ✓ | ✓ | ✓ | ✓ |
| 140/170 | ✓ | ✓ | ✓ | ✓ |
| 170/200 | ✓ | ✓ | ✓ | ✓ |
| 200/230 | ✓ | ✓ | ✓ | ✓ |
| 230/270 | ✓ | ✓ | ✓ | ✓ |
| 270/325 | ✓ | ✓ | ✓ | ✓ |
| 325/400 | ✓ | ✓ | ✓ | ✓ |
| 400/500 | ✓ | ✓ | ✓ | ✓ |
| 500/600 | ✓ | ✓ | ✓ | ✓ |
| 600/700 | ✓ | ✓ | ✓ | ✓ |
| 700/800 | ✓ | ✓ | ✓ | ✓ |